I know I am always looking to find out what others are using in their blind tech setup; it really is the best way to learn. So, I am sharing what I use in my Blind Tech Setup, I hope you find it useful.
Phone and Watch
The iPhone 14 Pro Max and Apple Watch Ultra are my tools of choice. The increased screen size on the Watch Ultra has helped me with seeing the time. However, I started to use VoiceOver on the watch, especially for telling the time in the middle of the night. The longer battery life of the Ultra means I don't need to worry about the any additional power consumed by VoiceOver.
The iPhone 14 Pro Max gives me all the power, large screen and advanced accessibility features I need along with my Top 5 iPhone Apps for Users with Sight Loss.
Headphones
Being blind, headphones are necessary. I use a range of devices depending on the circumstances. Let's start with my Anker Soundcore Frames, stylish Bluetooth sunglasses that allow me to hear my surroundings while being able to privately interact with my phone. You can find them on Amazon: Soundcore by Anker, Frames Wander Bluetooth Audio Smart Glasses. https://amzn.eu/d/2MLBg5l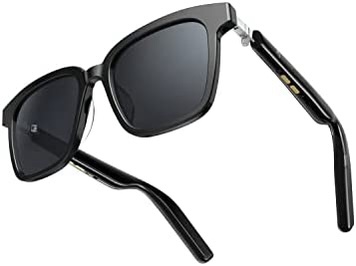 Next are my Sony Linkbuds, they are a unique donut design that sits in your ear but allows you full transparency and decent sound quality. They can be found on Amazon: Sony Link Buds on Amazon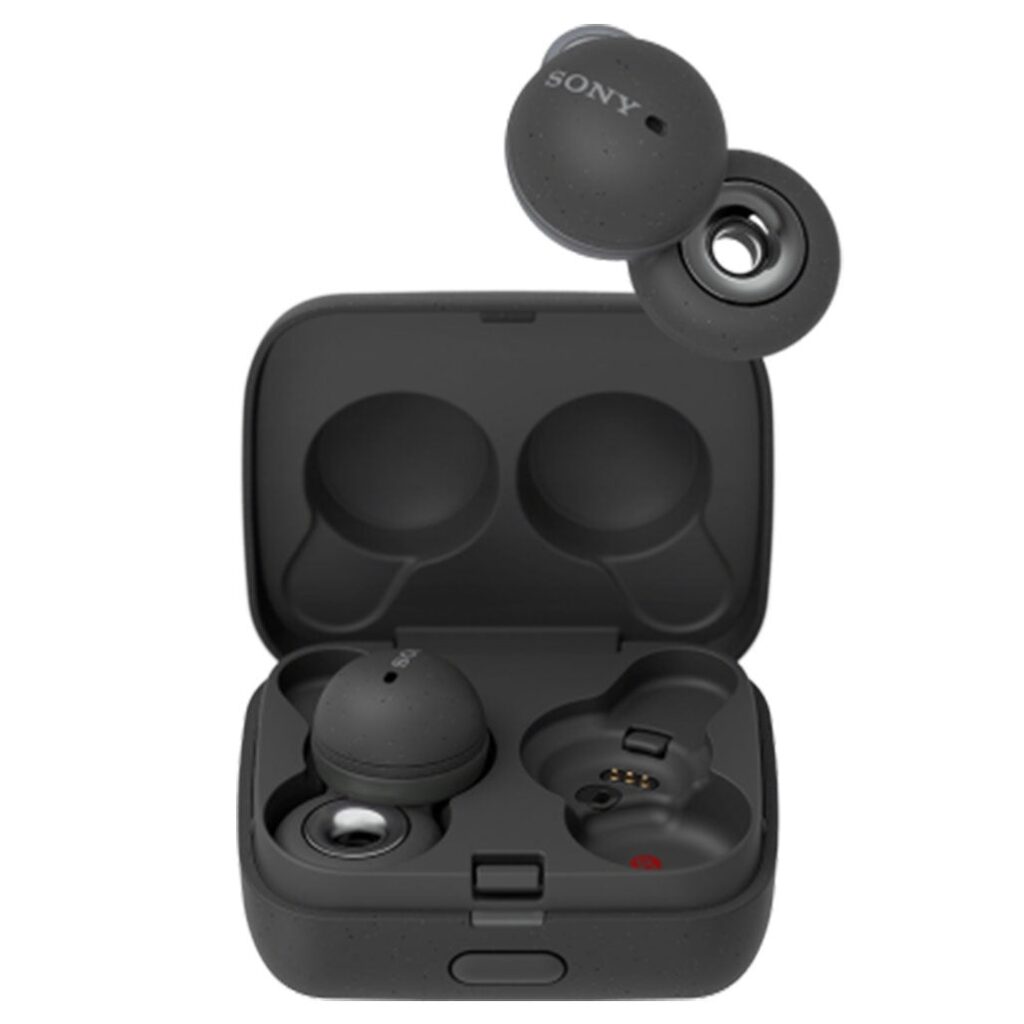 Finally, are my Poly Voyager Focus 2 Headset which provide noise cancellation for both audio playback and for the microphone. The most expensive headset I have purchased at nearly £300, but as I wear them for over 8 hours a day, they are worth it. The ability to lift your mic boom and have a call mute is the killer feature. The eighteen hours talk time and comfort make these my favourite. Find them on Amazon: Poly – Voyager Focus 2 UC USB-C Headset with Stand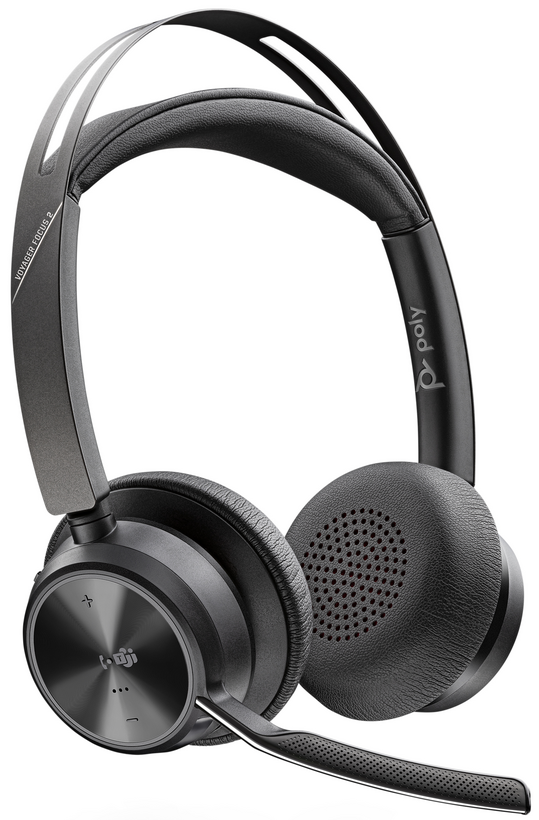 Braille Display
The Mantis Q40 by APH and Humanware is my main braille display. The combination of a qwerty keyboard and forty cell braille display make the perfect combination. I am still early in my braille journey, so having the QWERTY keyboard allows me to operate at full typing speed while getting the benefit of having braille at my fingertips. See my blog post on my Braille Journey to read about how I got started with Braille.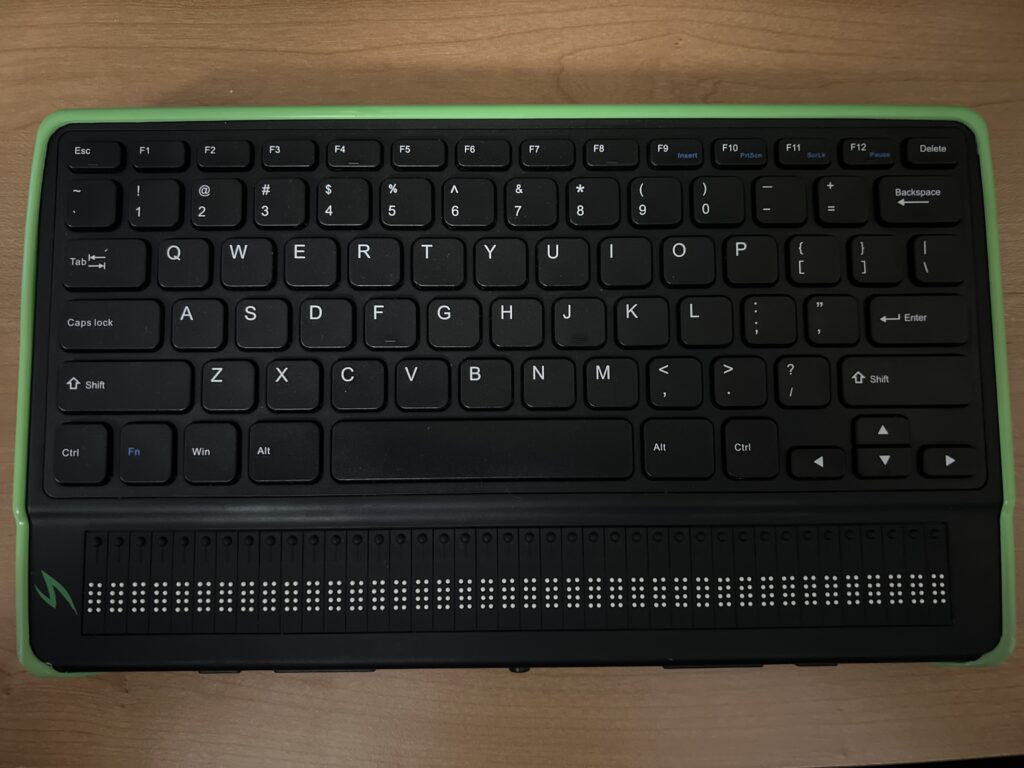 Screen Reader and Magnification
I currently use Fusion 2023 from Freedom Scientific. Fusion is made up of JAWS and Zoomtext. The combination allows me to zoom and invert colours as needed while having all the power of JAWS to read the screen and navigate.
Other Software in My Blind Tech Setup
There are many other software products I use as part of my daily life, but the ones I must mention are Todoist, Lastpass and browser extension Nighteye
Todoist is a fantastic to-do list application available across platforms with Alexa integration. I use it to implement Getting Things Done by David Allen. GTD is a methodology to help you stay on top of what's important.
LastPass is a password manager I have used for many years now. While it isn't perfect, I am used to it and it does the job. I have considered moving away, but it is a lot of effort with not a lot of rewards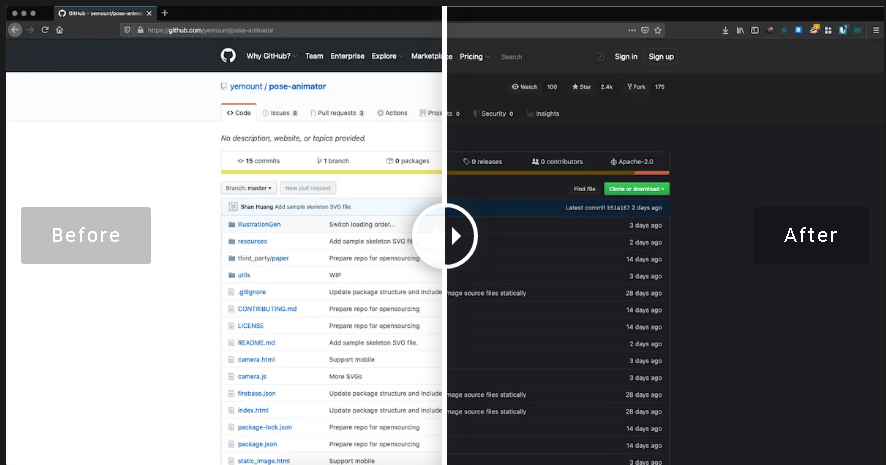 Nighteye is an extension for most browsers and turns any website into dark mode. This plugin saves my photophobic eyes multiple times per day. Check out my articles: How to turn any website to Dark Mode and How to get Dark Mode websites on iPhone and iPad
What should I include in my Blind Tech Setup?
I am always looking to improve my setup, what would you recommend? What works well for you? Let me know in the comments.