While on Scotland, I took the opportunity to ride on the UK's first Autonomous Bus being operated in Edinburgh by Stagecoach. The bus is a single-decker Alexander Dennis bus that has been fitted with LIDAR and cameras to track its environment, along with a computer and mechanisms to drive the bus.
The bus is part of a trial and currently operates with two drivers. One driver remains behind the wheel at all times and the second is there to welcome you onboard and provide tickets.
The seat backs encompass a wireless charger, USB A charging port, Stop button with S in braille, a downward facing light and two hooks for bags. Every seat has a seatbelt that must be worn. The bus travels from Edinburgh Park Transport Interchange and the Park and Ride on the north bank of the Forth, under the route designation AB1.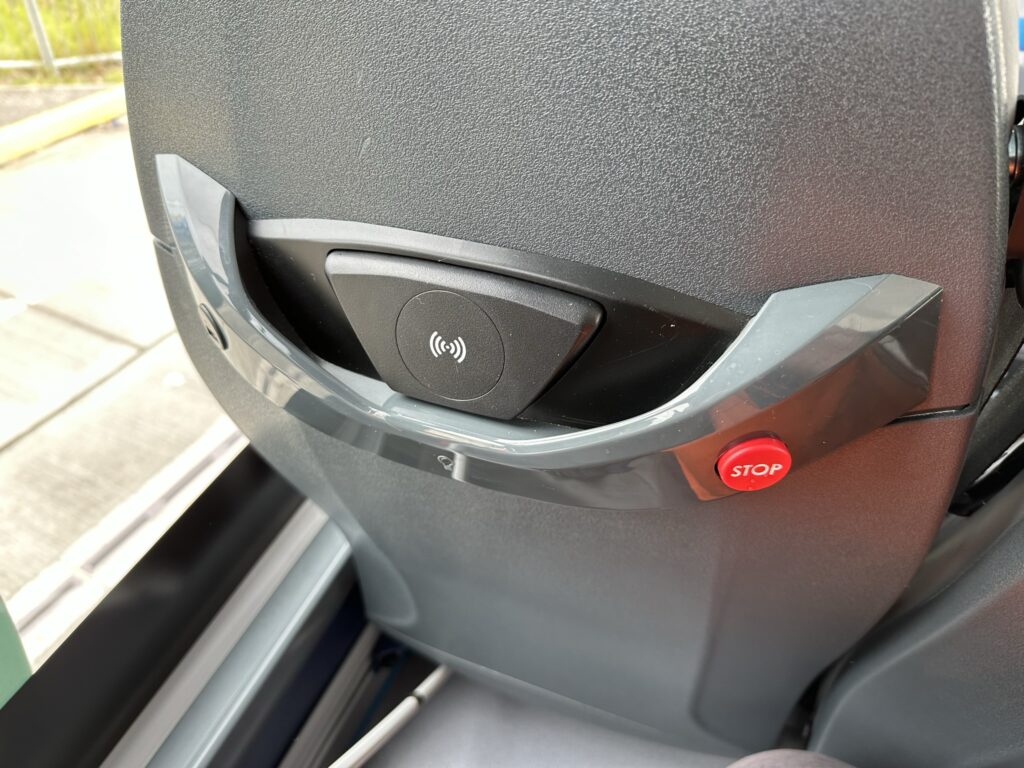 The route takes about 30 minutes each way and consists of the bus starting with the driver and then the autonomous driving being engaged. The bus will then drive itself, merging in with traffic on multi lane roads. Once the bus gets to the Forth Road bridge, the driver takes over for the final few minutes.
Autonomous Bus – a blind perspective
Being super excited to be riding on an autonomous bus, I was keen to share it with fellow Blind folk. What better way than sending a clip in to Double Tap. Listen to the clip and discussion about Autonomous Buses for blind people.
Personally, I have mixed feelings about autonomous buses, I believe they could be safer and enable better service. However, will the staff on board ultimately be removed in the name of cost savings….
Tell me what you think in the comments below or on twitter @timdixon82