Finding gifts is hard, it is even harder when buying for blind and low vision friends and family. The Blind and Low Vision Gift Guide is here to help with some inspiration.
Cards
Most cards have fancy fonts and poor contrast, making them hard for blind and low vision recipients to enjoy, that's where specialist cards come in.
Hayley is visually impaired with a rare genetic condition that runs through her family. Hayley set up Dotty About Braille to provide custom handmade cards for low vision and blind recipients at a price comparable to sighted recipients. Check out the amazing range of cards at Dotty About Braille – Personalised Braille Greetings Cards, Labels & more
Blind and Low Vision Gifts
A couple of years ago I posted 5 Gift Ideas for Visually Impaired, which provides some great ideas, with the only notable update being to ensure you get the updated iPhone SE released in 2022. This guide will focus on other gift ideas.
Lego Braille Bricks Set – ~£80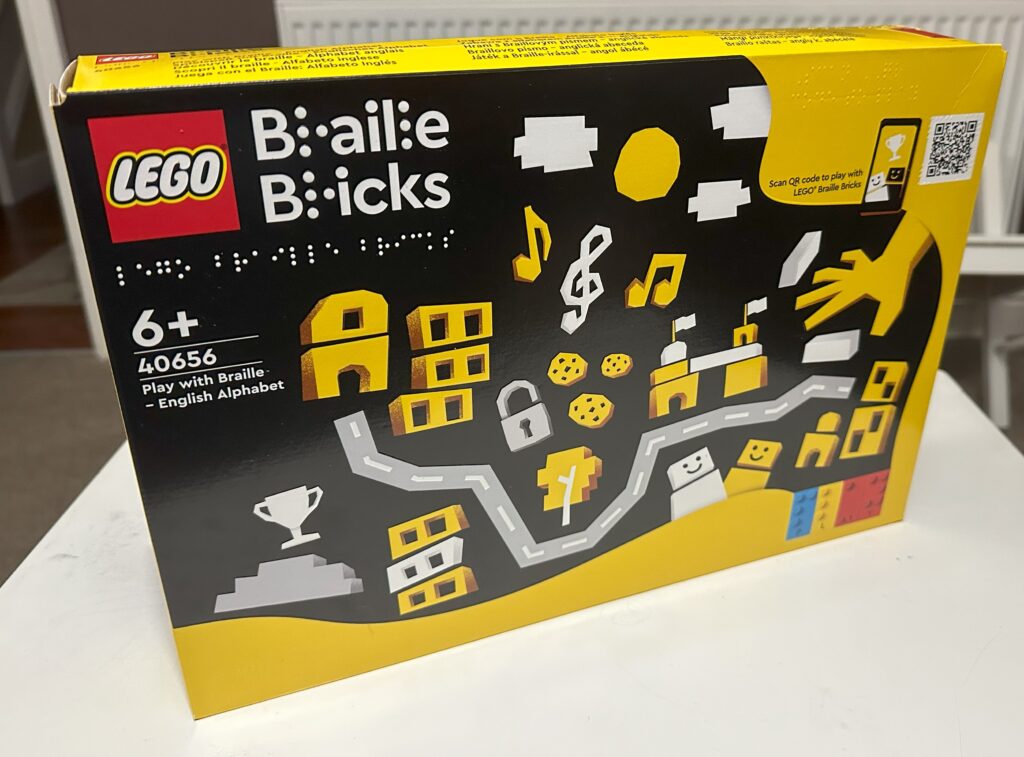 Lego have released a set of their Braille Bricks that will make the ideal gift for Lego lovers. I reviewed the set in my Lego Braille Bricks Review post. The set provides all you need to start playing and learning braille. The set is great for playing with the family and sharing your braille knowledge.
Hable One – ~£240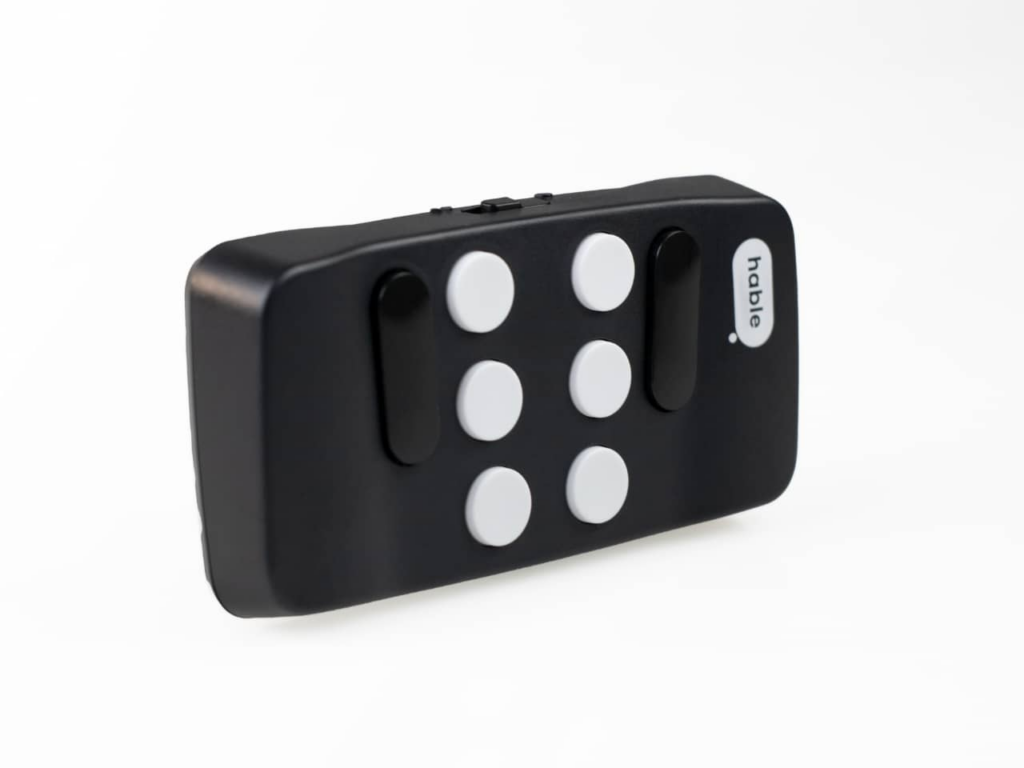 The Hable One is a Bluetooth controller for phones. It has a simple eight key layout that allows users to easily navigate their phone and type in braille. This allows the phone to be left in a bag or pocket, while operating the phone. It also provides a convenient way to enter text that can be difficult with dictation or using the onscreen keyboard. The Hable One can be purchased from the Hable One Website.
Phone Lanyard – ~£10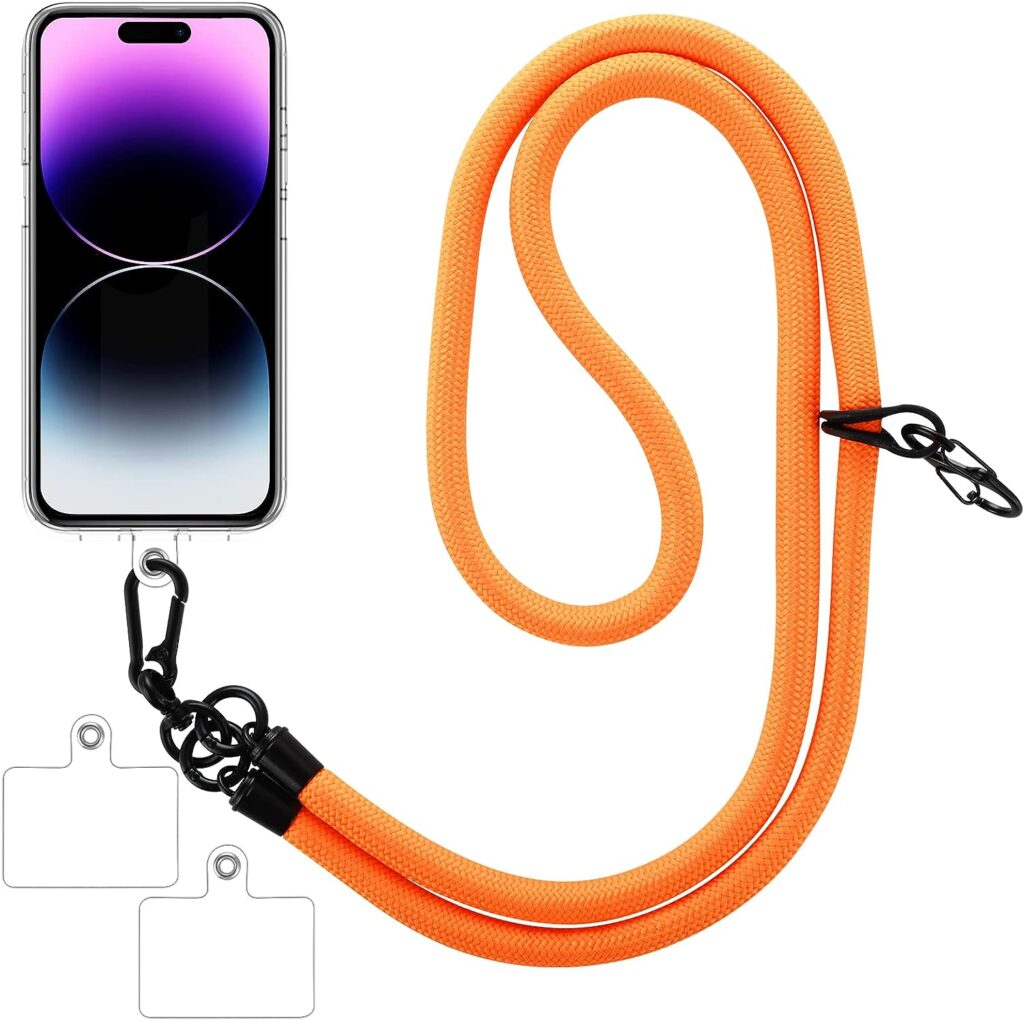 Using a phone while trying to use a white cane can be challenging, that's where a lanyard can help. I purchased the Orange Cobee Lanyard from Amazon and use it with my iPhone 14 Pro Max and Hable One. The lanyard is long, so I put a knot in the lanyard to shorten it.
Bluetooth Sunglasses – ~£25 to ~£70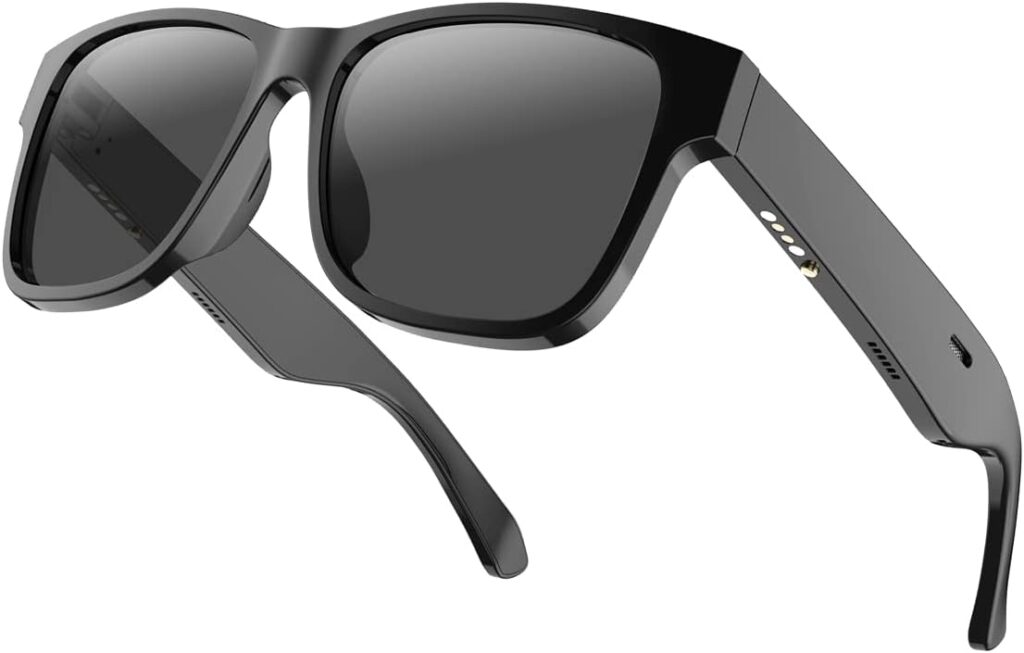 I use Bluetooth sunglasses whenever I leave the house. Apart from shielding the light from my eyes, they also allow me to listen to my phone while still being able to hear my surroundings. I have had Bose Alto Frames and Anker Sound core Frames, both discontinued now. @BlindGordon on X alerted me to The Riumen smart audio sunglasses with polarized lenses. In addition to Gordon, others in the blind community are recommending the glasses. The Riumen glasses are around £70, if you are looking alittle more friendly on your wallet then the Oho Sunschine Smart Glasses are just £25. The Oho Sunchine smart glasses are well made and great for audio books and text to speach, but don't expect great sounding music from them.
Concluding the Blind and Low Vision Gift Guide
That completes my blind and low vision gift guide, I would love to hear your ideas and add them to the list for others.
Tell me what you think in the comments below or on X @timdixon82