After recently getting the Poly Voyager Focus 2 headet to help block the noise of my air conditioning out while on calls all day long, I found they had a very distant Bluetooth audio. This seemed to only happen in calls and was extremely frustrating.
After a bit of investigation, it turned out that Windows 10 had enhancements enabled within the sound device and turning these off corrected the sound.
Steps to Fix Distant Bluetooth Audio
Right click on the speaker in the task bar and select 'Open Sound Settings'
In the related settings list (top right) – Open "Sound Control Panel"
Select the device in the list and click "properties"
Select Enhancements Tab
Adjust the enhancement's listed to improve the sound
Click OK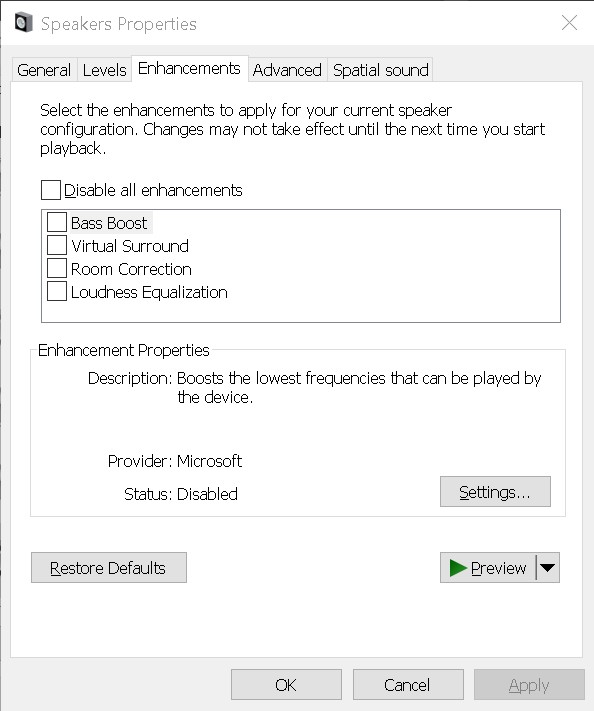 I hope this resolves your issue with distant audio.
Tell me what you think in the comments below or on X @timdixon82